Fall Session - "Leadership 2.0"
November 20, 2023 - November 24, 2023
Join us and your peers, in person, to debate and discuss the issues and challenges facing our SCL industry. Using the fast fashion supply chain as a framework, explore risk analysis, the impact of big data, and key sustainability issues that plague organizations today. Explore the importance of shifting your own mentality from inventory optimization to network design in order to increase customer value and create an agile, adaptable supply chain that can pivot in the face of economic ebbs and flows. 
COST: $2000.00
Register and Learn More below!
Regular price
$2,000.00 CAD
Regular price
Sale price
$2,000.00 CAD
Unit price
per
Sale
Sold out
5-day, in person, intensive program targeting those that are looking to exercise their leadership muscle and build their leadership skills. 
This program is built to benefit all roles and all industries.
At this time, hybrid is not an option for this program. 
**Scroll down for more information**
View full details
Welcome to The Leadership Program!
THE CONTEXT:    Strategic Leadership for the 21st century.
THE FOCUS:         YOU. A leader who wears many hats.
This revised program has been exclusively designed to focus on the skills and capabilities needed to succeed amid the new landscape of volatility, uncertainty, complexity and ambiguity [VUCA] created by the pandemic. Using the fast fashion supply chain, and with peers, colleagues, and other leaders, consider the impacts of globalization, sustainability, SCL optimization and big data on our current supply chain and logistics landscape.
Guiding you through the strategic issues faced by logistics and supply chain professionals today, this program pushes you outside your comfort zone and challenges you to think outside the box. The goal is to become a certified P.Log: a leader who is equipped to drive innovative strategies to deal with problems creatively and proactively, to be a catalyst for a culture of change, and have the competitive edge to create and sustain value.
FAQ
What is the program format?

In-person facilitated program held over 5 days
The fall session will be held on November 20-24, 2023 | 9:00 AM – 5:00 PM each day
Each day consists of facilitated sessions, group activities, case studies, interactive discussions.
Pre-work assignments will be provided two weeks prior to program start.
To preserve the focus and intensity of the experience, the number of seats in this program are restricted.
What does the agenda look like?

The program agenda is divided into one topic per day with the afternoon sessions focusing on discussion and challenges to push participants to work collaboratively.

The topics include:

Leadership. Where leaders talk to leaders about issues they face in their current role. Tap into shared insights and the collective wisdom of your peers.
Transformation. What keeps you awake at night? How do you handle it?
Global Business. Delivering value, handling complexity, analyzing risk, facing risk. How do you sustain successful relations among diverse players and along complex global supply chains?
Recognition. The P.Log: being a leader, and your commitment to lifelong learning.
I'm a P.Log. Can I attend?

Absolutely! We welcome our members with open arms.

As you are already a P.Log, participation in this program results in the completion of your professional development requirements for 2 years, and an automatic renewal of your P.Log for the 2024-2025 year at no cost to you.
Terms and Conditions
Registration is on a first-come first-serve basis.
Registration deadline: November 1, 2023
Program fees must be submitted in full to guarantee a seat.
An official tax receipt will be issued for income tax purposes, as allowed by the CRA.
Program fee includes all program materials, lunch and refreshments through the day, parking on location. Program fee does not include accommodation, travel, breakfast or dinner.
Program Outline
This program is more than an offer of information, benchmarking or best practices. The in-person setting allows for facilitated interactive sessions that provide insights into today's business challenges, and generate discussions that are a catalyst for professionals seeking a new level of organizational leadership. As a participant, you will be challenged by sessions that examine the complexity of business and interpersonal relationships while building on the foundation of your own experience and insight.
Program content is divided into 3 key themes, each of which is subdivided into several topics.
Collapsible content
1. CHALLENGES OF MODERN-DAY SUPPLY CHAIN LOGISTICS

SCL fundamentals - service, delivering value, organization, process, network design

SCL complexity - strategic, operational and network complexities, VUCA

Competitive advantage - external forces and competitive rivalry, internal capabilities and resources, differentiation, value chain analysis, and VUCA response

Competition - market dynamics, disruption, the amazon effect, randomess of demand
2. SUPPLY CHAIN LOGISTICS: VALUE CREATION

Corporate perspective - value chain models, value chain analysis tool, systems thinking

Customer perspective - value creation, attributes of value, value analysis tool- pentastar model

Market perspective - operational excellence, product leadership, customer intimacy

Service perspective - customer variability, reduction strategies vs accommodation strategies

Global business impact - system and process complexities, managing trade relationships, processes and operations
3. LEADERSHIP AND PROFESSIONALISM

Leading in context - decisions, personal responsibility, creating value, planning for/building success

Capacity to lead - The changing paradigm, 3 pillars: power, influence and action, ethics and professionalism (credibility, competence, credentials)

Leading the organization - Talent attributes in the SCL context, competency alignment, leadership models and response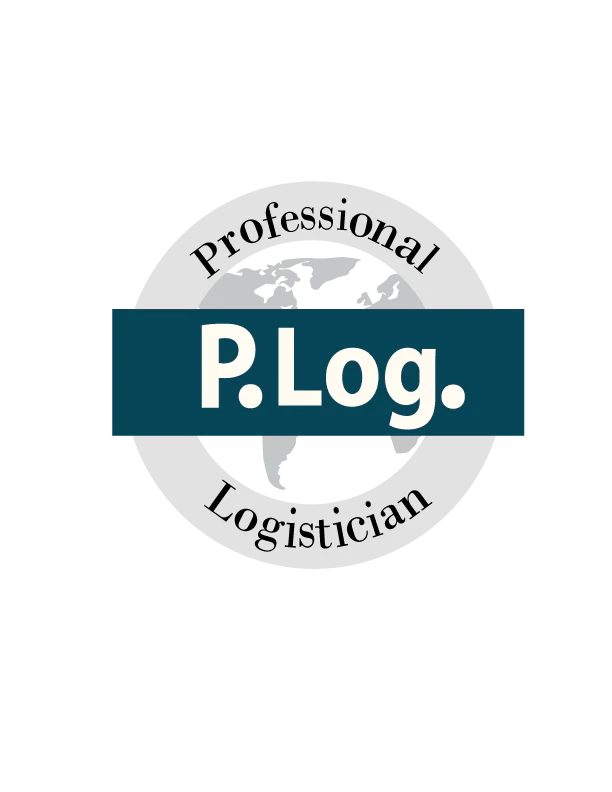 P.Log.™ Designation
By successfully completing any of our programs, you will earn the P.Log Designation and become a professional member of the Logistics Institute. 
Earning your P.Log is about more than training - it is a declaration, verified by a third party, that not only are you competent and capable, but that you excel. From frontline employees, all the way to C-Suite, our programs focus on honing, developing and building the skills you've always had, but never thought to focus on. Using a combination of licensed and proprietary content, P.Log Certification Programs push you outside of your comfort zone, and help you discover the leader you were always meant to be.
P.Log.™ Professional Development
Successfully completing the Leadership Program as a P.Log qualifies you for 2 years worth of professional development credits.
Professional development as a P.Log is part of the continuous learning vow you took when you earned your designation - a key piece of maintaining your designation. You took the time to develop your skills and push yourself out of your comfort zone. Now, update those skills, toolsets and competencies and ensure your toolkit matches what is required of a 21st century leader.