Regular price
$750.00 CAD
Regular price
Sale price
$750.00 CAD
Unit price
per
Sale
Sold out
The aim of the Process Management Program is to assess competence in logistics at the professional and strategic levels of business importance. The Program entails completion of 7 modules delivered completely online with a mixture of scheduled and on-demand modules.
** Scroll down for more details
* Program discounted for full program vs. individual modules
View full details
Program Overview
The Process Management Program is a unique online course that empowers business professionals with a skills portfolio that combines personal and professional development. This holistic approach integrates supply chain and logistics business expertise with leadership and soft skills, providing you with the business acumen to impact your organization more effectively and contribute to its success.
This program emphasizes practical learning, including video lectures, simulations, and case studies, that reinforce your learning by applying the concepts in real-time. By improving efficiencies and better integrating end-to-end processes, you will be able to boost your own success and development, as well as the value you bring to your company.
Moreover, the program content provides insights into process management and SCL excellence capabilities, making you more effective in contributing to your company's success. With a focus on personal career growth and success, this program seeks to round off your skills in leadership, collaboration, and decision-making, enhancing your overall competency as a professional.
Enrolling in The Process Management Program will give you a competitive edge in your field, with the confidence to lead from any position and enhance your strategic-thinking, problem-solving, and personal leadership skills. Don't miss this opportunity to transform your career and become a Professional Logistician with the prestigious P.Log. designation.
Key Benefits
Elevate your process management excellence through fresh perspectives
Develop a systems-thinking mindset to broaden your analytical capabilities
Tackle critical issues affecting modern-day supply chain and logistics operations
Enhance your decision-making skills by examining your values and leadership style
Master modern techniques for collaboration and deepen your understanding of its importance
Unlock your leadership potential by gaining a better understanding of your values and motivations.
Course Content
This program consists of six self-directed modules, taken in sequence. The capstone qualifier is scheduled and held twice a year: we recommend taking it as soon as a session becomes available during your program.
Collapsible content
LOGISTICS PROCESS DIAGNOSTICS

• Design the optimal network

• Carry out quality demand management

• Improve internal/external supply chain processes

• Analyze transportation-warehousing-inventory costs
LOGISTICS OPERATIONS

• Managing supply

• Manufacturing and operations

• Transportation and logistics

• Retail considerations
LOGISTICS MANAGEMENT

• Supply chain management: alignment and process mapping

• SCL Process Integration

• Competition: market dynamics and customer value creation

• Globalization: supply chain logistics as a global reality
CRITICAL ISSUES

• Information technology

• Measuring performance

• Quality management

• Socially responsible organizations
LEADING TO SUCCEED

• Leadership issues: sustainability and organizational resistance

• Critical leadership: power, influence and action

• Being a Change Agent
VALUES AND LEADERSHIP

• Values and decision-making

• Influence on behaviour

• Importance of credibility to leadership

• Leading teams with multiple perspectives

• Making right [ethical]/good [economic] decisions
TEAM DYNAMICS

• Team-based decision making

• Enhancing trust and interpersonal relationships

• Conflict resolution

• Leadership for team success

• Contextual leadership: dealing with change and developing a new strategy 'mid-stream'
Collapsible content
What is the program format and time commitment?

This is an online program, and consists of six self-directed modules, and one facilitated peer-group module (virtual).
You are given 4 weeks to complete each module.
Average time commitment is four hours per week per module.
Take breaks between modules, or continue to work through them in tandem.
The certification process (all modules) must be completed within two years or less.
Start at any time, available 24/7.
Are there any pre-requisites?

There are no pre-requisites for enrolling.
We do ask for 5 years' experience as a requirement to qualify for certification at the end of the program
This program is recommended for candidates with management/supvervisory responsibilities.
How can I register?

You can register in the full program (savings of $560) or

pay per module

($940 each).
Access to your e-learning account will be provided within one business day after the purchase.
Do you provide tax receipts?

An official tax receipt will be issued for income tax purposes for the program fees paid, as allowed by the CRA.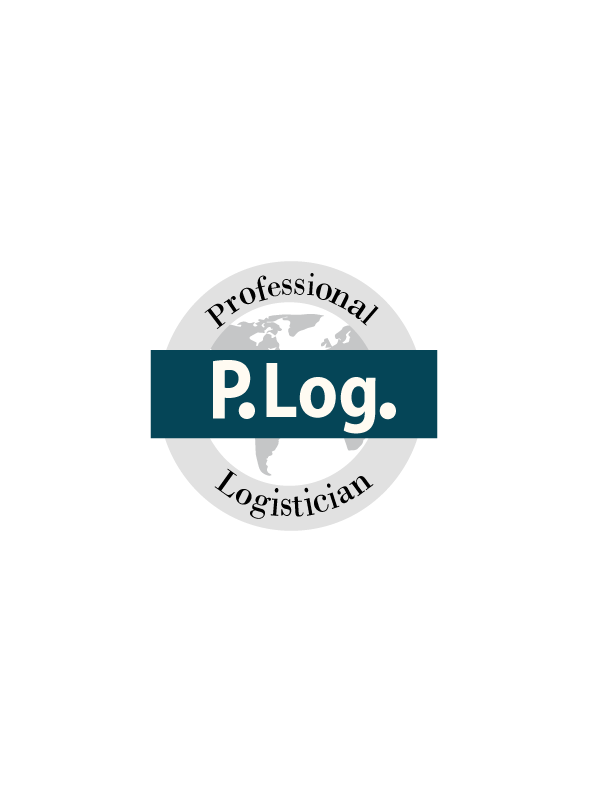 P.Log.™ Designation
By successfully completing any of our programs, you will earn the P.Log Designation and become a professional member of the Logistics Institute. 
Earning your P.Log is about more than training - it is a declaration, verified by a third party, that not only are you competent and capable, but that you excel. From frontline employees, all the way to C-Suite, our programs focus on honing, developing and building the skills you've always had, but never thought to focus on. Using a combination of licensed and proprietary content, P.Log Certification Programs push you outside of your comfort zone, and help you discover the leader you were always meant to be.
The P.Log designation is owned and maintained by the Logistics Community of Interest under the stewardship of the Logistics Institute. The P.Log designation is a registered trademark of the Logistics Institute, and each individual earning the designation must renew it on an annual basis for continued use of the designation.