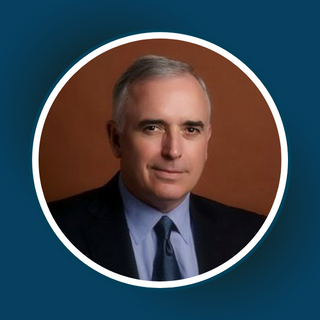 John Duncan, P.Log.
Chair Emeritus
Heathview Consulting Ltd. – Toronto, Ontario
John is Managing Director, Heathview Consulting Ltd, an executive coaching, organizational effectiveness and strategic performance management consulting practice with offices based in Toronto and London, UK.
He is a Board Member whose portfolio includes: Advisor Boards at GP Strategies and Equinoxe LifeCare; Member of the Senior HR Executive Advisory Council of the Human Resources Professionals Association; and the Board of Directors of Mental Health International.
From 2010 to 2014, John was Group HR Director for Royal Mail, UK, a period that included listing the company on the London Stock Exchange in October 2013. John previously held a number of senior executive roles with Canada Post as well as sitting on the boards of SCI Group, the Canadian Council for Aboriginal Business, the Business Disability Forum, and the International Advisory Board for Executive Education, Saïd Business School, University of Oxford.
His professional qualifications include: P.Log, Chartered Director, Certified Management Consultant, Certified Human Resource Executive, Fellow of the Chartered Institute of Personnel and Development, and Fellow of the Institute of Directors.
John holds a BA in Law from Carleton University, an MBA from the University of Ottawa, an MSc in Education from the University of Pennsylvania, and is completing his doctorate in the University of Pennsylvania CLO programme.
Lee Smith, P.Log.
Chair
Reliable Logistics – Mississauga, Ontario
Lee Smith is the founder and President of Reliable Logistics in Mississauga, Ontario. He is also the General Manager of Business Development Canada for LateShippment.com in Orlando, Florida.
Lee is a professional with extensive experience in supply chain logistics, project management, and business development and specializes in designing customized logistics solutions.
Having worked with some of the top 50 largest shippers in North America, Lee brings his leadership and expertise in business and Supply Chain and Logistics to our board of directors.
Lee has been a P.Log. for over 15 years.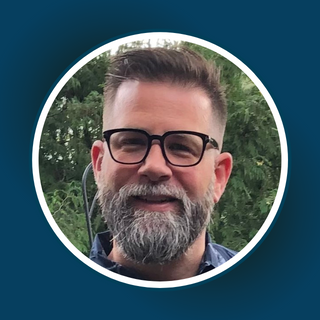 Michael Snedden, P.Log.
Vice Chair, Administration
Rogers Communications – Toronto, Ontario
Michael has an expansive background in supply chain logistics ranging from supply & inventory management, distribution & fulfillment, solution design and business development.
Having previously held logistics positions at IBM Canada Ltd., Michael has over 25 years of supply chain experience and is currently Director, Residential Supply Chain at Rogers Communications.
He has been a P.Log. for over 20 years.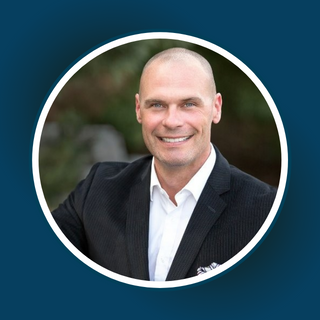 Tom Edward, P.Log.
Vice Chair, Development
Canada Clean Fuels – Toronto, Ontario
Tom is a supply chain executive with 20 years of experience covering all aspects of operations, including roles at Manitoulin Group of Companies and CAA.
A life long learner with a passion for innovating, leading teams and managing diverse networks, Tom is currently Chief Operating Officer at Canada Clean Fuels.
He has been a P.Log. for over 10 years.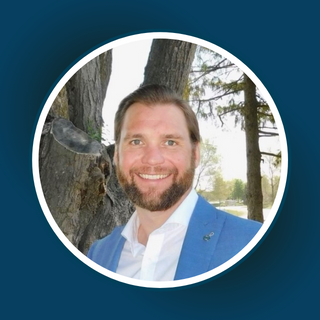 Darren Drouillard, P.Log.
Treasurer
Powerline Logistics Services Inc. – Cambridge, Ontario
Darren Drouillard, P.Log., P.A.In., is the Executive Vice President for the Powerline Logistics Suite of companies which includes Powerline Logistics (supply chain brokerage specializing in transportation, warehousing, and ocean/air service), Cambridge Freightlines Ltd. (asset-based trucking specializing in local transport and trailer leasing), and Lara-Jenna Properties (RealCo Company specializing in yard and office leasing).
Darren has held several Director positions on various boards throughout his career. He is currently the Past-Chair of the Cambridge Chamber of Commerce and a current member of Cambridge's Economic Development Committee. He also previously sat as the Vice-Chair of the National Transportation Brokers Association (NTBA).
With 10+ years of Logistics and Board experience, Darren is excited and committed to using his skill-set to continue the growth and success of The Logistics Institute and, as Treasurer, takes great care and responsibility in ensuring the financial well-being of the institute.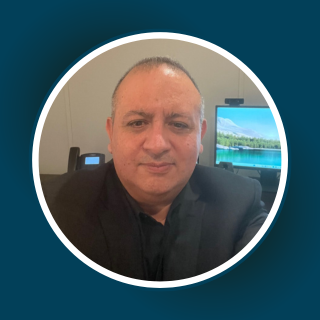 Douglas Baquero, P.Log.
Clothing Pick Up for Cerebral Palsy [CP4CP] - Toronto, Ontario
His passion for humanitarian logistics has led his career to include the International Federation of the Red Cross, and the International Medical Corps. A Global Operations / Logistics and Supply Chain professional, Doug has had successful experience creating and managing continuous improvements programs and projects across the globe.
Having lived extensively and worked experience overseas, Doug's track record includes training, coaching, evaluating, motivating, and leading successful team of employees. Bilingual English/Spanish.
Since 2019, Doug has served as the Chief Executive Officer for CP4CP. A motivated and passionate leader, Doug has the ability to design and implement transformational organizational strategies, with a focus on building strong partnerships and alliances.
Doug earned his P.Log. in 2009.
Heather Cartwright, P.Log.
Logixsource Consulting Ltd. – Georgetown, Ontario
As CEO and Consulting Services Leader for Logixsource Consulting Ltd. for over twenty years, Heather's consulting practice focuses on helping organizations connect strategies to results. She works with clients to design, develop and implement business and continuous improvement capabilities within organizations, and align customer and supplier partnerships. Solutions are focused on generating customer value, improving efficiency, effectiveness and enabling organizational operational competitive advantage.
Heather earned her bachelor's degree in Economics from York University and obtained her P.Log. designation through The Logistics Institute, her PMP Certification from The Project Management Institute and her CMC Certification from the Canadian Association of Management Consultants. She has over ten years consumer products experience and held a number of senior management positions with Electrolux, responsible for P&L of over $50 Million and National Brand Manager of Frigidaire, a premium consumer products brand.
Heather then moved to the professional services sector, holding key management positions with two leading management consulting firms, CGI Group as well as Ernst & Young. At CGI, Heather helped secure and implement a $250 Million, 10-year technology outsourcing deal with a large global distribution client, the largest outsourcing deal in Canada to date.
With over 25 years business experience, Heather has worked extensively as a management consultant, helping executives and teams with their most critical business challenges, addressing issues related to strategy, operational effectiveness, supply chain logistics, systems implementation as well as program and change management. During this time, Heather has led and participated in many innovative business and technology improvement initiatives in the consumer products, energy, high tech, and telecommunications sectors.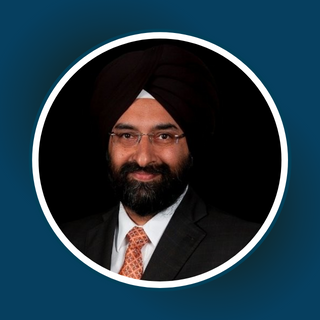 Balbir Hundle, P.Log.
Seaspan ULC – North Vancouver, British Columbia
Balbir's 30 years of supply chain logistics experience has spanned many specializations, including roles in operations, warehousing and distribution.
Having previously worked for Ballard Power Systems and the 2010 Vancouver Olympics, Balbir is currently Director, Materials Control at Seaspan.
He joined the P.Log. professional community in 2013.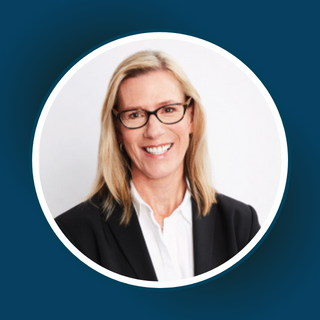 Rindy Kerr, P.Log.
EmpowerPharm – Burlington, Ontario
Rindy is a Pharmaceutical professional with over 25 years of experience, having prior responsibilities for manufacturing, packaging, process improvement, facilities and project management.
Prior to joining EmpowerPharm she was the Site Director at Pharmetics in Burlington. Before Pharmetics, she was a Senior Operations Manager with Patheon Inc. Rindy's past experience brings a thorough knowledge across organizational departments and a solid team attitude allowing for effective guidance of multi-functional teams towards results. She brings a customer-centric focus ensuring quality services to both internal and external stakeholders which is key in her role as Site Director for EmpowerPharm.
Rindy joined the P.Log. professional community in 2019.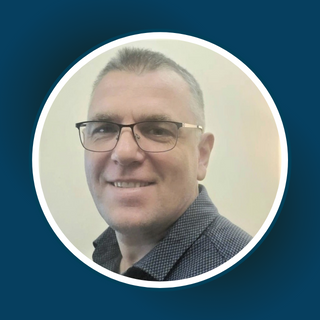 Oltion Leka, P.Log.
Coast to Coast Experiences – Mississauga, Ontario
Oltion Leka is an executive with over 25 years of experience in finance, operations and distributions, IT, business expansion, HR, government contracting, mergers and acquisitions. He was the VicePresident of Finance and IT at Red River Equity Capital, Calyx Transportation Group Private Equity, and Totalline Holding Group LLC.
Oltion is currently the Executive Vice President of Finance, HR & IT of Rogue Transportation, where he brings his leadership skills and proven track record in achieving positive business results and expanding market share with controlling interest in private equity in financial, health care, logistics and technology industries in Canada and USA.
He joined the P.Log. professional community in 2020.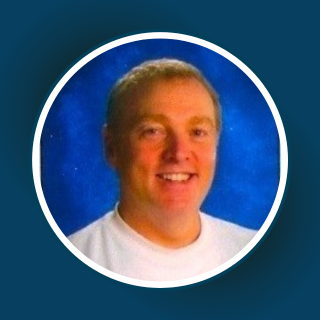 Adriano Magnifico, P.Log.
Louis Riel School Division - Winnipeg, Manitoba
For the past 30 years, Adriano has passionately worked to transform the high school education system and make it more relevant to the average student by injecting career development into traditional classes and creating innovative design tools such as the Lean Career Design Canvas to help learners find their fit for life and work.
Considering problem-solving, critical thinking, and entrepreneurial skills are at a premium, Adriano creates collaborations between local schools, businesses, non-profit organizations, professional associations, post-secondary institutions, and local community groups to enable better student outcomes and skill development.
Adriano wears many hats. An English/technical communication teacher, workshop facilitator, career development consultant, newspaper/magazine writer, and team leader adept at problem-solving, writing influential texts, motivating teams, building visions, and igniting cutting-edge programming for learners and organizations.
Mark Ross, P.Log.
Shared Services BC (Retired) – Victoria, British Columbia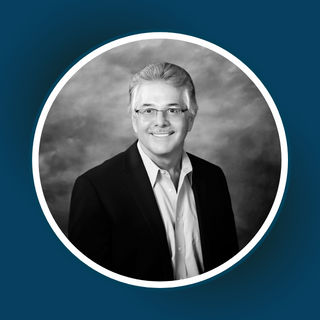 Grant Wattman, P.Log.
Jade Management Group – Houston, Texas
Grant is the founder and CEO of Jade Management Group in Houston. Prior to establishing Jade, he was the president and chief executive officer of Agility Project Logistics, Inc.
He has over four decades' worth of industry experience in leadership roles, setting the strategy and implementing strategic plans to meet financial results and operational excellence in the complex and volatile service, engineering, petrochemical and industrial manufacturing sectors. He has tactical experience in project management and operations in more than 60 countries for commercial entities in heavy manufacturing, capital project supply chain upstream, midstream, downstream, marine and the logistics service sector.
Grant has been actively involved with the Institute since its founding and has been a P.Log. for over 20 years.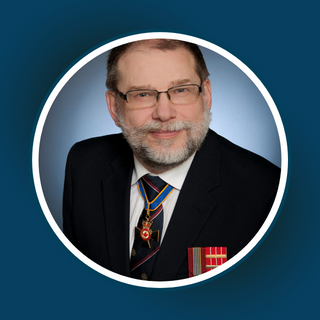 Bryn Weadon, P.Log.
Canadian Armed Forces (Retired) – Beaverbank, Nova Scotia
Bryn served 35 years with the Canadian Forces in a variety of sea-going and shore positions involving finance, logistics, and recruiting; his final appointment in 2007 was Assistant Deputy Minister Finance and Corporate Services and Senior Financial Officer for National Defence.
Since retirement, Bryn has been involved in the delivery of CPA/CMA programs in Atlantic Canada and the Caribbean and is an active volunteer as the National Treasurer of the Navy League of Canada, Royal Military Colleges of Canada Alumni Association, and the Canadian Naval Memorial Trust.
He is also Director and Chair of the Disbursement Advisory Committee for the True Patriot Love Foundation and a Governor of Commissionaires Nova Scotia.
Bryn has been a P.Log. for over 20 years.