Program Overview
Traditionally, supply chain and logistics have been separated into management hierarchies, with supply chain at the top of the organizational pyramid and logistics providing support.
Today, supply chain and logistics have evolved into a business eco-system. A highly competitive, super connected, fast-changing and volatile global environment.
Competition is no longer product vs product, or service vs service, but supply chain vs supply chain. It is critical for logistics and supply chain professionals to gain an awareness of market dynamics, and the key drivers of competitive business strategy.
The Supply Chain Strategies short course is a four-part online course designed for supply chain and logistics professionals to gain a strategic outlook about Supply Chain and Logistics as a key competitive advantage for organizations.  
The four modules are self-directed, and can be completed over four months or less. You will be working at your own pace within the four months.
Program Content
Through this course, you will gain an in depth perspective on 21st century challenges in the global supply chain landscape. You will learn about market dynamics, market disruption, four perspectives on creating value, business architecture and responsible organizations, big data, and leadership decision toolkits.

Each module builds on the previous, and we recommend taking them in the order they are presented.

Collapsible content
Module 1: Competition

In this module, you will focus on supply chain logistics ecosystems as a key competitive advantage. You will learn about the three determinants of competitive success –

Value: what is the real value companies deliver in the global market?
Market: who are your customers and what do they want?
Competition: how well do you understand your competition and their success factors?

You will look further into

developing competitive strategies around cost and differentiation
your organization's internal and external capabilities
visibility as an agility strategy
competition in an e-commerce world
disruption - the amazon effect
Module 2: Value

This module will pick up from the first, Competition, and have you dive in-depth into strategies that can drive better value for customers.

Using various perspectives on value creation, you will explore

strategic perspectives using Porter's value chain model
customer perspectives using Mariotti's value attributes
market perspectives and the three disciplines on market value
trade-offs, and the five types of variability

Module 3: Responsible Organizations

This module looks into corporate social responsibility as a business driver. You will gain insights into

business engagement architecture
the value of integrating sustainable development goals with long-term business goals
Lean process and Six Sigma methodologies
circular economy and reverse logistics
life cycle management as a competitive strategy
integrating SRM and CRM as a business strategy
Module 4: Leadership Tools

In the final module, you will learn about leadership strategies and tools to drive change. You will look at the scope and span of SCL responsibilities:

Talent attributes, SKAs, global competency standards
Disruption: the way we do business and the way we lead
Big Data and its impact: from multiple points of view - IT, the organization, and the cultural/social PoV
Change actions and change leadership
Decision-making models and tools

Questions about the course or content?
Format & FAQs
How do I register?

The registration button is located below. Simply add to cart, and check out.

You can sign up for one module, or sign up for the full program to get a discount of $140.

Access is provided within 1 business day.
What is the format of the course?

This course is delivered in an online video format.

Applying your own experiences to the learning, you will build a Supply Chain Strategies portfolio through guided exercises.

You will be required to complete and submit workbooks for each module to demonstrate your developed capacities.
What is the time commitment for the course?

Each module must be completed within 1 month. You can expect to spend an average of four hours per week over four weeks.
Are there prerequisites?

No. This course fits those with some business experience and/or experience in the supply chain logistics industry.

Ideal for: directors, managers, and supervisors
What will I get at the end of the course?

You will receive a certificate of completion after all four modules are completed.

You will also have earned credits towards earning the P.Log designation, should you choose to do so at a later date.
When is the next start date?

The 1st and the 15th of every month.
* or next business day in case the dates fall on a holiday.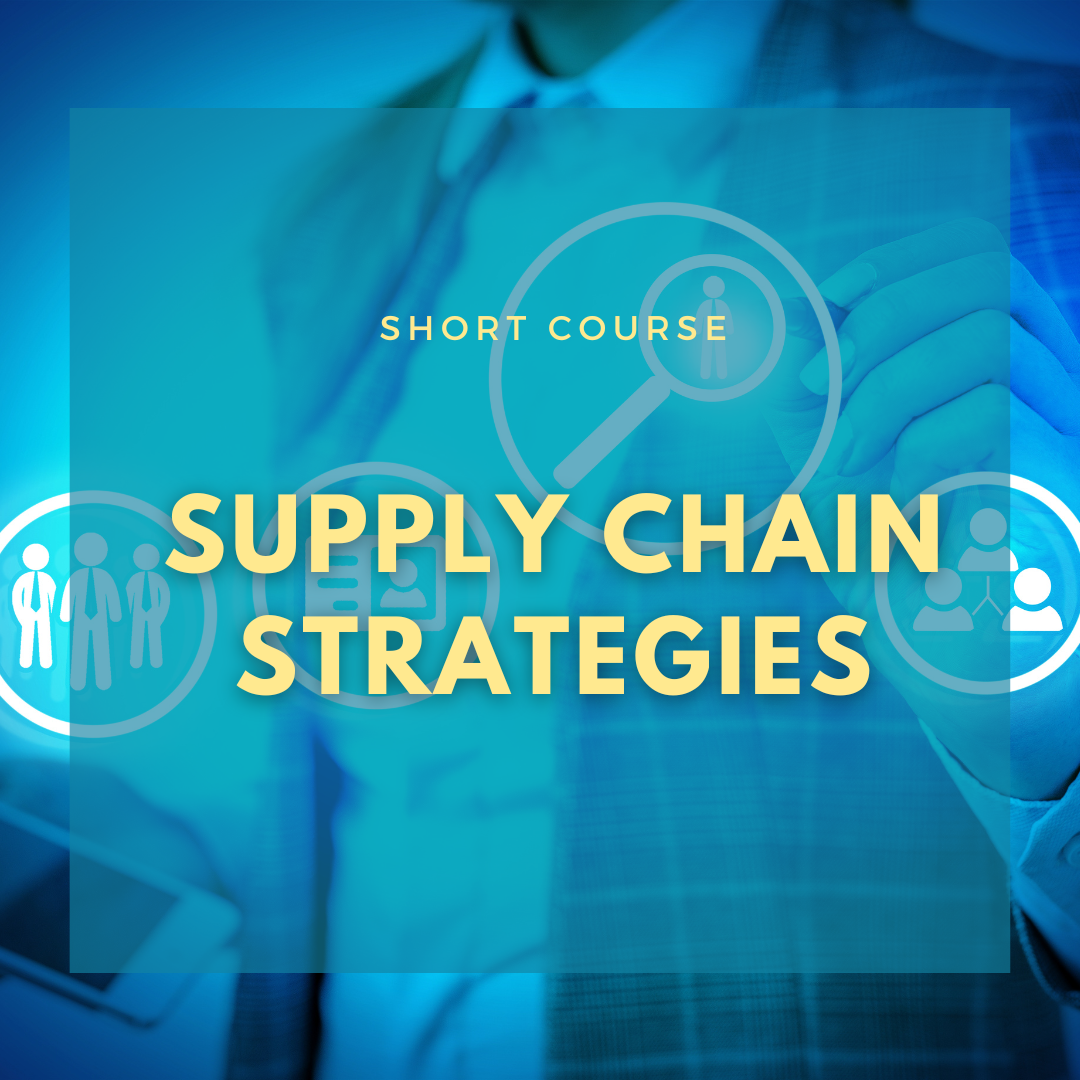 Supply Chain Strategies
Regular price
$470.00 CAD
Regular price
Sale price
$470.00 CAD
Unit price
per
Sale
Sold out
Share
View full details